Stress - nostalgia
I've tried to provide notes about the types of designs in these books, the thickness of the paper, and any other special features worth noting, but in some ways, the Amazon reviews are your best friend when deciding what to buy. Click through to read them! Often, other colorists will share a few pages from the book or share their colored-in masterpieces.
"Today, America is most definitely a future-oriented culture. We love progress. We think science and technology will bring us answers for our most urgent concerns. So even today, you're going to find that many people define nostalgia as unhealthy," said Batcho.
You've now reached the awesome teen years - you're finally 13-19 years old and your parents are nicknaming you 'obnoxious'. Suddenly life seems to suck, and you keep wishing you were back in your fun, carefree kiddie past, you long to be younger. The only thing you can do is learn to deal with this depression and nostalgia for your pre teen years. Start to appreciate the great things in your life right now . Remember that your teenage years have the potential to be some of the best of your life, so don't let them slide by in a haze of depression and longing to be a child again.
The evolution of public perception in American society regarding veterans who suffer from PTSD resembles Foucault's (1961/1965) analysis of insanity throughout the development of Western civilization. He wrote of the Ships of Fools into which insane persons were corralled and sent adrift. As Leprosy had only recently vanished, the mad assumed the social role of the leper. During the Renaissance era, there was a certain amount of romance attached to the notion of an emotionally unstable and abandoned individual finding his peace with nature and the Judeo-Christian god (pp. vi-vii, 7-8).
As a small boy in the 1950s I'd listen to old folk chin-wagging over back yard walls, moaning in general about life's ups and downs, and wondering where all the years had gone. I hadn't a clue what they were talking about, but now I'm their age, I'm just the same…the time seems to have flown by.
Of course, everyone reaches an age when they notice a conspicuous slowing down in energy levels, shopping bags seem a lot heavier and climbing stairs become more difficult. But rather than caving in to the ageing process it's plainly helpful to adopt a more positive frame of mind; indeed one of the best ways of escaping this humdrum world is by indulging in a spot of nostalgia for the old days, which, for my generation of ex-train spotters will revive some truly remarkable memories of our childhood spotting trips. However not everyone is interested in our 'gung-ho' spotting adventures from sixty-odd years ago. Perhaps they think we're making it all up?
Whatever the reason, why is it that young people today regard OAPs as having nothing to say that's worth listening to? They've simply written us off as a bunch of grumpy old loonies, constantly moaning about declining standards, and because we refuse to pander to liberal opinion we end up being marginalised, almost criminalised - a slight exaggeration, perhaps, but it'll do for starters.
I'm talking about the calamitous affects of mass immigration, the chronic abuse of our foreign aid budget, the grubby world of politics and dodgy Eurocrats who make up the rules to suit themselves. In short, this crazy world is getting madder by the day and Britain is not the same country we were born and voted for all our lives...oh dear, don't get me going!
Okay, I'll stop there before this turns into a rant…after all this introduction is intended to be a cheery stroll down memory lane; a website built especially for train spotters, all of whom are like old friends dropping in to wallow in some old-fashioned nostalgia - it is them, more than anyone, that makes it such a joy to work on …



(Above) Doing what countless thousands of schoolboys loved best on a sunny weekend in the 1950s; this shot by RE Toop is a favourite photo from steam days when train spotting was the national hobby for youngsters and large groups like this could be found congregating at every major railway station. This group of boys in blazers and schoolcaps are flanked by 'Hall' class No 6958 Oxburgh Hall and 'Castle' class 7029 Clun Castle at the west end of Bristol Temple Meads station on Saturday 8th May 1954.

(Below) Now in our Seventies, our eyesight and hearing might not be what it used to be, but the memories we have of train spotting are still intact, and so too is our weakness for seeing the funny side of growing old. I must spend the best part of the day sending myself up…and why not? A sense of humour helps to cope with the daily struggle of getting a pair of shoes on the correct feet every morning or remembering to zip up my flies before popping out to the shops. Okay, perhaps a miserablist streak of humour isn't everyone's cup of tea, but a bit of clowning around is a good way of deflecting the sniggering cynicism being meted out by today's stony-faced hoi-polloi, not that I care what they think about our hobby - I don't. In this shot below, a couple of young spotters are awaiting their next 'cop' while a meditative teenager contemplates Britain's balance of payments deficit and the driver of 'Jinty' 0-6-0T has a fag break, doubtless looking forward to the end of his shift and a pint at his local BRSA Club .



A warm welcome to the new Second Edition of the collection, a website full of memories from a gentler, more innocent age when the post-war baby-boom was at its height and kids climbed trees, played hopscotch in the street and rode bikes without brakes, all of which is a far cry from today's mamby-pamby society. Life back then was something of a 'Boy's Own' adventure, if you like...but how time flies!
Fast-forward 50-odd years and the ageing process does have its advantages - it gives us a chance to draw on feelings that we were unable to express as small boys.
That's why this website is pitched in a light-hearted fashion. After all, the hobby cuts no ice in today's hard-nosed society and this is especially the case at the parties I'm invited, where the people I meet are constantly looking over my shoulder in case someone more interesting enters the room.
Their behavioural tic becomes more frantic when I do my favourite party trick, a tongue-twister...it works best if you pinch your nose and speak in a high-pitched train announcer's voice; it adds pathos to the drama!

'The train now standing at platform four is the five o' four for Forfar, calling at Fife. The first four coaches are for Forfar...the far five for Fife. The first four reach Forfar at four fifty-four and the far five at Fife at five forty-five!'

Okay, you're probably thinking there's a village missing an idiot somewhere so I'll stop larking around. After all, there is a serious side to this site too. It is the growing sense that if we lose sight of our past then we may as well say goodbye to the future.
For many spotters the end of steam overshadowed everything, but locking away one's feelings will not dispose of them, rather it evokes a lot more feelings besides. Once you start unearthing childhood memories long lost in the mists of time a much bigger story starts to unfold; you begin to develop an extraordinary affection for old red telephone boxes, Dinky Toys, Hornby Dublo trains, Vespa scooters, frog-eyed Sprites, old bangers with running boards and starting handles - even women PCs in stockings and suspenders. Indeed much of what has disappeared during the past fifty years means something special to someone in one form or other, especially BR steam in everyday service.
Today countless thousands of ex-spotters still bear the emotional scars of abandoning their allegiance to steam during the 1960s. Many abstained from the hobby as a matter of principle, others in reluctant surrender, but whatever the reason the overall feeling was that as steam had outlived its usefulness, then so had our interest in trains - a view in which we managed to persist until the bitter finale came in August 1968, and just five steam locomotives were left: 3 Black 5s Nos 44781, 44871, 45110; a solitary 8F No 48448 and the last working 'Britannia' No 70013 Oliver Cromwell.
Sadly, after the '15 Guinea Special' ran on August 11th 1968 (costing over £216 in today's money) it was all over and train spotting would never be the same again. The huge crowds gathered by the lineside to watch BR's last steam-hauled train was quite extraordinary; indeed when you start to delve into the psyche of the spotting fraternity it is difficult to differentiate between out-and-out dedication and mental illness...
...this reminds me of the tale about a hard-core enthusiast who bought two tickets for the '15 Guinea Special'. As he settled into his seat by the window, another man asked if anyone was sitting in the seat opposite him.
'No', he replied, 'the seat is empty….'
'Really!' said the man surprised, 'Who in their right mind would buy a 15 guinea ticket and not use it?'
'Well, actually the seat belongs to me. My wife was meant to be here, but she passed away.'
'Oh, I'm sorry to hear that...I guess you couldn't find someone else, such as a friend or relative to take the seat?'
'No, they're all at the funeral,' he replied.

THE PSYCHE OF A TRAIN SPOTTER

Watching small children playing with toys can reveal a wealth of information about a child's development and the way gender stereotyping is established early on in infancy. Inherent in every girl is a passion for playing with dolls and clip-clopping around the house in mum's high-heeled shoes, whereas small boys have an unashamed passion for big machines - and the bigger, noisier and dirtier the better!
If I had to run an appraising eye over the big machines I recall as a child - cranes, tipper trucks and diggers; even double-decker buses and trams - then nothing could stimulate a rash of goose-pimples in quite the same way as the sight and sound of a hard-working steam locomotive; the everyday spectacle of BR steam left an indelible impression on countless thousands of youngsters and not surprisingly train spotting became the national hobby for boys.
The fact is all children like to form strong emotional bonds at a very early age. The need for bonding comes from the desire for social approval and a sense of fitting in with the crowd, either by joining a gang or becoming a member of a club or team.
The same requisite exists in today's digital age, except youngsters today interact in the anonymity of cyberspace by sending endless streams of tweets, emails and texts - none of which comes close to real human contact. If you ask me, a mobile phone is the technological equivalent of a spoiled brat constantly demanding attention. I suppose the same can be said for running a busy railway website, I am constantly at its beck and call.
Of course, back in the less-worldly 1950s the world was a very different place. With no computer games and mobile phones to distract our sensibilities, the kids liberated their youthful exuberance by knocking on one another's doors to rally their mates into a marathon game of hopscotch, football or cricket in the street. And the fact that it involved old-fashioned rough and tumble gave us an even closer connection. In short, there is no substitute for face-to-face interaction.
In fact it doesn't seem all that long ago that boys were encouraged to join a local community group such as a Cub Pack, Scout Group and Youth Club, even a national organisation like the Youth Hostel Association - and being a committed train spotter, the Ian Allan Locospotters' Club was a big draw. All had an important role to play in a boy's social development.
Of course, finding a well-organised group is all fine and dandy, but if you scratch the itchy veneer off a cocky teenager (who thinks he knows it all) then there's always the danger of falling-in with the wrong crowd, say a marauding gang of reprobates just itching for a fight and trouble is never far away; indeed there is a lot of truth in the saying 'strength in numbers', for a gang can descend into a mob-rule mentality at the blink of an eye, and often for no good reason. And because no one takes responsibility for their actions, it allows youngsters to behave in ways that they'd normally never do on their own - think school bullies, flying pickets, football hooligans, even Internet trolls and you'll get my drift.
But why am I telling you all this? Well, train spotting was a whole new ballgame! Okay, we had strength in numbers but I never saw any violence or rivalry; perhaps our behaviour was boisterous at times, but to run away with the notion that spotters were a bunch of rabble-rousing tearaways is way off the mark. The majority of boys I met were loyal, trustworthy, and committed to a single cause, and because we shared a common interest in trains, there was a wonderful sense of belonging to a club that excluded no one from joining. .

(Below) Widely known in train spotting circles was our susceptibility to a condition described by analysts as 'unconscious suggestion' - more commonly known as mass hysteria, a classic example being the outpouring of emotion at stations along the East Coast Main Line when the Class A4 Pacifics dominated the Anglo-Scottish expresses. On hearing a Class A4 'Streak's' tri-tone whistle in the distance the interaction among spotters was immediate; a chain reaction of high-octane excitement. We simply couldn't help ourselves; we just got swept along by the raw emotion of it all…In the harsh winter of 1962, Class A4 60028 Walter K Whigham speeds south through Hitchin whilst a Brush Type 2 D5653 awaits departure on a local train.





(Above) With notebooks and pencils at the ready, here is an orderly group of train spotters. No, they're not! They are a 'spick and span' version of how the media envisage us! Well, at the risk of sounding sexist I can't imagine the little girl's handbag is chockful with Ian Allan abc books and jam butties! And just look at Lord Snooty on the right...he's straight out of 'Beano' comic. Not a Bash Street kid in sight! This well-mannered group are featured in a promotional film: 'British Locomotives -1959 Steam Trains, Diesel Trains, Electric Trains' by Greenpark Productions in association with the Film Production Guild. You'll see shades of the famous 'Elizabethan' film in the opening shot of an EE Co Type 4 D208 at speed! Click here to watch this enjoyable 20-minute film uploaded by 'wdtvlive42' on 'Youtube'.

A BIG THANK YOU TO EVERYONE FOR CONTRIBUTING TO THE SITE

Not long ago I bumped into an old spotting chum called Bonzo, a somewhat bumptious character I hadn't seen in years; in many ways it should've been a joyous meeting, until I discovered he was still the same self-opinionated prat I remember from childhood... not everyone mellows with age .
With hindsight I was a fool for giving way to him as a kid in the Fifties, but being two years his junior made a lot of difference at that age.
However fast-forward to the present day and the two-year age gap means diddly-squat. Not wanting to put too finer point on it, once you get past the 'Big Six-0' and your Seventieth has come and gone, you become acutely aware of your own mortality and the old cliché 'life's too short' carries a lot more clout in the autumnal years of your life. Not that I'm complaining, I thought I'd be pushing up daises by now, so I'm grateful I've got this far.
However, had anyone asked me ten years ago what my plans were for retirement, the last thing on my mind would be running a railway website, but here I am at the controls of an imaginary time machine taking endless trips back to childhood days and hopefully providing a platform for anyone else willing to share their spotting memories on the web with others.
Since then the site has just grown and grown, though I couldn't have possibly done it on my own; it's all thanks to dozens of writers and photographers - kindred spirits each and every one - who have dug out their prized negatives, prints and slides for publication on the Internet.
Above all else, they've abandoned the old-fashioned notion that publishing their photos on the web will somehow reduce the currency of their work…it doesn't! The Internet provides a perfect showcase for anyone genuinely driven to give something back to the hobby; in fact everyone has willingly contributed to this project for its own sake with no prospect of financial gain, just the satisfaction of creation...rare qualities indeed in a world obsessed with money and cheap fame...

(Below) Following a decade-long £ refurbishment, the most famous steam locomotive in the world returned to the main line in February 2016. Class A3 60103 Flying Scotsman made its inaugural run from London to York in a blaze of publicity to mark the start of its UK summer tour, however due to the high number of over-zealous steam fans (and the general public) trespassing on running lines, Network Rail have been forced to issue a warning HERE in a bid to reduce the risk of personal injury and disruptions to scheduled rail services. The upshot is, a decision has now been taken not to release the exact timings of trains hauled by 'Flying Scotsman' in advance. Here 60103 'sneaks' through Marsden with a BR Mk1 support coach bound for Crewe Heritage Centre on Tuesday 7th June 2016; the trip was posted simply as a rolling stock movement. .



NEW TO THE INTERNET? HERE'S A FEW TIPS FOR FIRST-TIME VISITORS...

A warm welcome to the growing band of 'Silver Surfers' new to the Internet. You're never too old to learn. Harking back to the old days before the World Wide Web (www) was launched in 1989, there was nothing I liked better than browsing through the pages of railway magazines…old issues of 'Trains Illustrated' and 'Railway Magazine' that I've kept in the bottom of my wardrobe for donkey's years.
Odd then that it took me so long to surf the largest railway archive in the world on the Internet. When I started with a computer back in 2007 I found the 'drag and click mouse' jargon a bit baffling at first, but once I got going it was great to log on and search through the thousands of railway sites.
Trouble is, surfing the 'communications super highway' is a daunting task unless you know what you're doing. Over the years, the World Wide Web has become a victim of its own success, and the information overload - the sheer volume of material it contains - can take a lot of digesting.
However, the World Wide Web is a fantastic communications tool that allows people from all over the world to keep in touch via the miracle of electronic mail; it provides a wonderful opportunity to meet some really interesting people online…I say meet, you don't actually meet anyone in person, of course, we exist only in one another's hermitically-sealed world of cyberspace and simply exchange greetings on a keyboard.
Indeed there is something liberating about being online, particularly for the elderly whose mental agility might be impaired by advancing years. As you get older the mind can play the daftest tricks…it does with me; very often I'll be in the middle of a deep meaningful conversation and my mind is like a waste paper bin overflowing with unfinished sentences because I've forgotten a particular name or word! In the most severe cases this missing word may take days, even weeks before I can retrieve it, but by then it's too late - I have no use for a word like 'Steam Cock' when I'm queuing in a supermarket.
However, the inability to remember what I am about to say next never happens to me online, but even if it did I still have the aid of a spell checker and thesaurus. Plus the 'save-draft' option is very useful as it allows me to take as long as I like to communicate via an email without lulling the recipient into a comatose state because my mind is a total blank.
Mind you I rarely get the chance to meet up personally, as David Platt and I did recently at Birch Services on the M62 - just a pair of old geezers gassing about trains, a subject very close to both our hearts. Between infuriating long pauses, I was thinking about something quite different at the time; I was trying to remember if I'd left the immersion heater on at home - it turns out that David is something of an expert on railway jigsaw puzzles and has created a new website dedicated to the subject - click here for link. The site includes an illustration of a painting I did (left) for the Rocket 150 Celebrations at Rainhill in 1980, which was reproduced as a jigsaw puzzle along with 'Lion at Rainhill' (below). David is also the author of a book - 'Steam Trains and Jigsaw Puzzles' (right).
However, a word of caution when surfing the World Wide Web…it's simply a matter of using your noggin; indeed you're probably an open-minded sort of person in the normal way, but really - would you want to invite every Tom, Dick and Harry to access your bank account and rummage through your private life? No, me neither. There are countless websites that deal with internet security…it's worth taking a peek at this link below just to be on the safe side...
https:///protecting-your-computer/safe-internet-use/
Also there has been a lot of bad press lately concerning the harmful effects of the Internet, such as the rise in cyber crime and bullying trolls, and in particular there is a lot of criticism about the way the Internet provides access to evil child pornography and other online extremism.
This was brought to a head recently when Sir James Mulby, the country's most senior family law judge, commented - 'The Internet allows anyone, effectively at the click of a mouse, to publish whatever they wish. The consequence is that the Internet is awash with material couched in the most exaggerated, extreme, offensive and often defamatory terms, much of which has only tenuous connection with objectively verifiable truth.'
Strong words indeed, but he does have a point.
However we must not forget that there is also a fantastic amount of good things to be found on the Internet. It gives everyone super-quick access to every subject under the sun, which, for a serious student seeking the definitive answer to even the fuzziest question is a real boon.
Of course, this new-fangled digital thingamajig called the Internet will look completely alien to the first-time silver surfers, who've probably spent their whole lives traipsing back and forth to and from the public library scouring for books and think the Internet is far too complicated for them to master.
Oh, but master it they will. It's simply a matter of getting your head around all the nonsensical jargon...for example, if we turn the clock back to the days before we had computers, a 'hard drive' was a long trip on the road; 'memory' was something you lost with age; a web was something that spiders spun and a 3½" floppy - well, that's nobody's business but your own!



ARCHIVING THE WEBSITE

Having started this website in 2008, by the end of 2015 I hit a BIG snag! The site had just grown and grown over the years and it was now full to bursting, but since I had used up Mr Site's maximum permitted one hundred pages I was stuck in the middle with no place to turn.
Then like manna from heaven, at the beginning of 2016 the British Library decided to harvest the contents of the site for archiving in the UK Web Archive. It was the perfect solution to my problem because what makes the UK Web Archive so special is that many of the sites they have archived contain information no longer available because the actual 'live' site has been taken down and no longer exists. In which case the UK Web Archive holds the only copy that remains available for future generations.

In the final analysis since this website is now being archived by the British Library it gives me the chance to free-up space and make wholesale changes...there is a huge amount of material to be added!
However, no content from this site will be deleted until such time as I am sure it has been fully harvested. Please note, the archived version will not appear in a search engine therefore links will be provided where appropriate.
Please also note - websites usually go off-line whilst maintenance work is carried out or other changes are beingmade, but in view of the size of the task (it will take several months) it was decided to remain online - after all, there's nothing to hide. I just hope the changes do not spoil your viewing.

(Above-Below) Memories of Ian Allan ABCs - Click HERE to visit Dave Rowland's 'Famous Ian Allan ABC Books'…a lovely website and beautifully illustrated, featuring the covers of every conceivable spotters' book published…the site is a veritable trip down memory lane. (Below) It will soon be over! Memories of the final months of BR steam, by which time only one member of the Class 7MT 'Britannia' 4-6-2s remained in traffic. Here a group of enthusiasts both young and old gather around No 70013 Oliver Cromwell pausing at Rochdale station with the GC Enterprises 'NW Circular Tour' on 28 April 1968.
"A lot of my fellow graduate classmates bring these coloring books into the classroom setting as a tool to focus more on lectures," Citerella said, explaining that more professors are beginning to welcome this behavior. "For my internship, I find the clients who are fidgeting and cannot sit still ask for coloring the books in order to concentrate on group discussions. We have several adult coloring books at my site to offer the clients."
HelloGiggles is a positive online community for women (although men are always welcome!) covering the latest in beauty, fashion, lifestyle, female empowerment, culture, relationships, friendship, careers, and issues that matter most to young women's lives. A platform for writers and artists to create and share, HelloGiggles welcomes reader contributions and publishes them daily. And now, we are growing beyond just the website to include video, film, television and events. We were founded by Zooey Deschanel, Molly McAleer, and Sophia Rossi in 2011 as a place on the Internet to inspire a smile. We're still trying to do just that.
It's no shocker that when we're stressed, we tend to reach for short-term food fixes for our problems, but stress can affect our eating habits by making us grab the nearest chocolate bar. "Stress eating" is often triggered by the release of cortisol, which increases your appetite and coinciding with your low morale, leads you to reach for typical comfort foods. On the other hand, many who suffer from stress also experience a loss of appetite, which is believed to be linked to the presence of a corticotropin-releasing hormone that suppresses appetite.
Oops. A firewall is blocking access to Prezi content. Check out this article to learn more or contact your system administrator.
21
41
61
81
101
121
141
161
181
201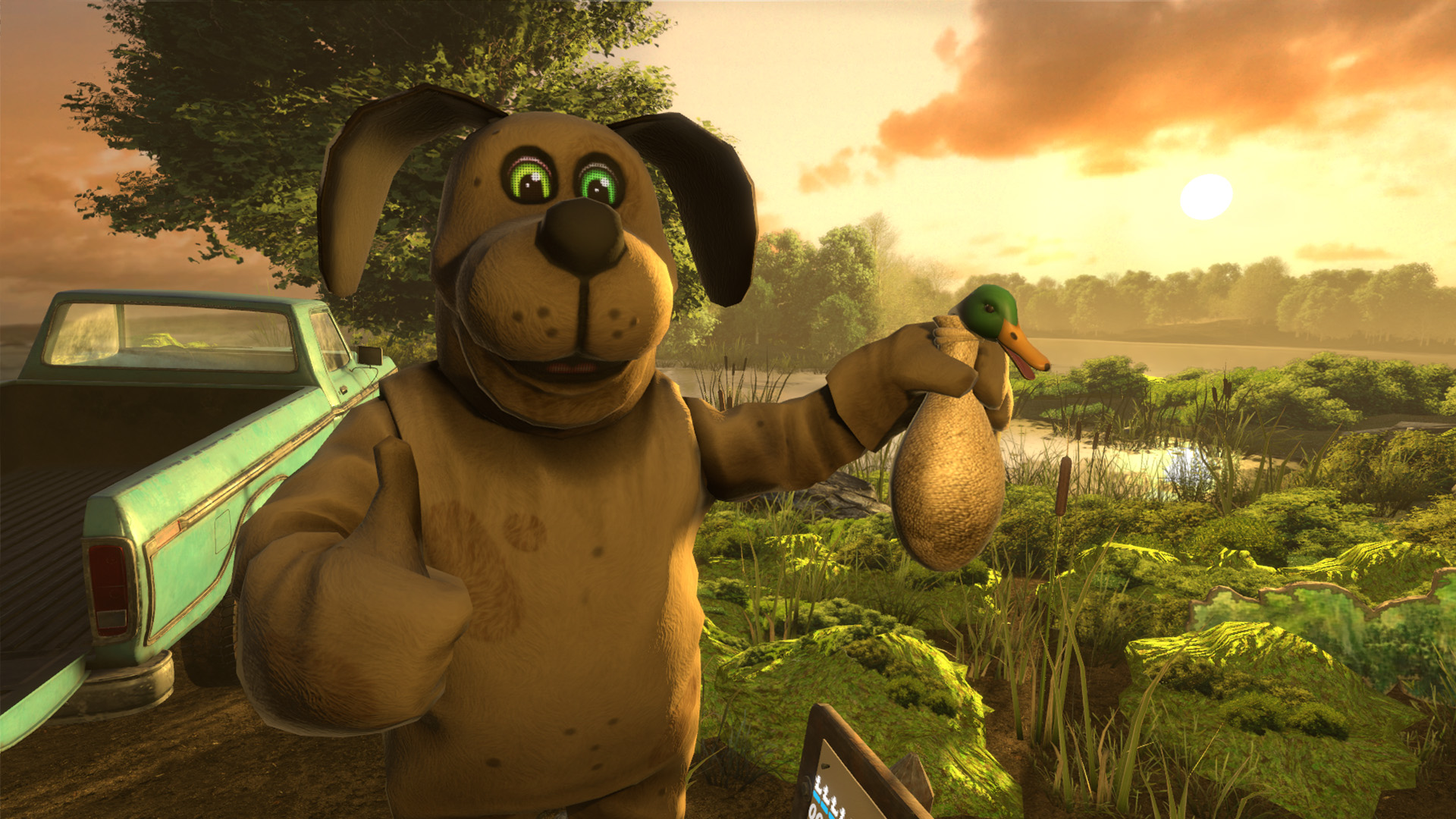 sf.frasier-paradise.info